BBC 'Year of Beliefs' to shine light on faith and values in modern UK from The Guardian
GNN Note – It appears this may be nothing more than smoke screen to sell islam to the people of the British Isles. The only image associated with this Guardian story, the one included in the excerpt below, is of a mosque. Of course right away buzz words like "diversity" are being thrown around like a football on a Saturday afternoon.  For the moment we will hold our tongue, however, we will keep an eye on this story as it seems to be nothing more than "programming" for the masses – the same meme that is happening in the U.S. – "Christian bad – anything else good".
******
Series of programmes to tackle topics such as science, religion, LGBT+ and medical ethics
Support Our Site

Now is your chance to support Gospel News Network.
We love helping others and believe that's one of the reasons we are chosen as Ambassadors of the Kingdom, to serve God's children. We look to the Greatest Commandment as our Powering force.
The BBC is launching a year-long series of programmes examining faith, belief and values in modern Britain.
As part of its coverage of a society that is "more diverse, more complex and more divided than ever before", the corporation will launch a major survey of attitudes to contentious issues and ethical dilemmas.
The broadcaster's "Year of Beliefs" commissions include landmark series and one-off documentaries on television and radio to address issues such as science and religion, LGBT+, circumcision, surrogacy and medical ethics.
Among the programmes is Inside the Vatican, a look behind the scenes at the independent city-state at the heart of the Catholic church, filmed over a year. The two-part documentary promises "astonishing access", including to Pope Francis, the choristers of the Sistine Chapel, the Vatican's security personnel, diplomats and gardeners.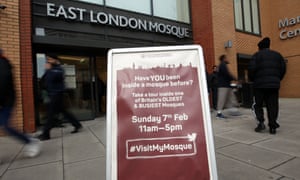 A one-off documentary, Welcome to the Bruderhof, explores a village near Hastings that is home to 300 Christians who live together as disciples of Christ, spurning cars and mobile phones.
Earth's Sacred Wonders, a three-part series, takes viewers to some of the most iconic religious sites on Earth, including Angkor Wat in Cambodia, Masada in Israel and the Golden Temple in India.