Japanese Researchers Publish Cases of Strange Blood Clots Following Pfizer COVID Vaccines by Brian Shilhavy, Editor, Health Impact News
More cases of damage done by the COVID-19 vaccines continue to be published in the medical journals, and now Japanese researchers have published a couple of cases of unusual blood clots found through autopsies after the Pfizer COVID vaccines that seem to corroborate what some funeral home embalmers are also reporting in terms of strange blood clots found in the bodies of dead people.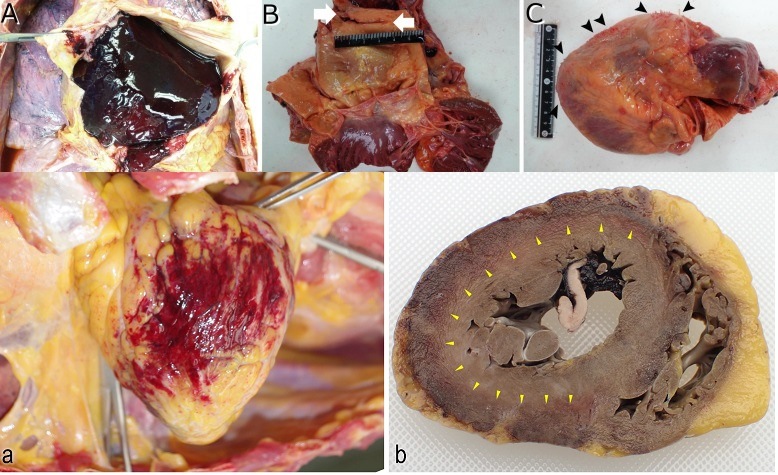 A study published in the November, 2022 edition of Legal Medicine titled An autopsy case report of aortic dissection complicated with histiolymphocytic pericarditis and aortic inflammation after mRNA COVID-19 vaccination, reported about a Japanese male in his 90s with no previous illness that died two weeks after his third dose of the Pfizer COVID-19 vaccine.
Support Our Site

Now is your chance to support Gospel News Network.
We love helping others and believe that's one of the reasons we are chosen as Ambassadors of the Kingdom, to serve God's children. We look to the Greatest Commandment as our Powering force.
A Japanese male in his 90 s consulted a doctor because he experienced several days of general fatigue and dyspnea. His legs were edematous, and chest X-ray showed right pleural effusion. Elevated N-terminal pro-brain natriuretic peptide (NT-pro BNP; 3,706 pg/mL) and C-reactive protein (47.9 mg/L) were detected. The electrocardiogram results showed no abnormal change.

He was diagnosed with heart failure but refused hospital admission. The patient was prescribed a 3-day course of diuretic medication, which relieved his symptoms and decreased the NT-pro BNP level.

However, he was found lifeless in his kitchen on the morning of the fourth day after consulting the doctor. He had received a third dose of BNT162b2 approximately 2 weeks before death.

No previous illness was reported. He did not have a history of smoking or habitual alcohol consumption. A police investigation at the man's home revealed no suspicious activity.
An autopsy revealed blood clots in the heart:
… an autopsy was performed 35 h postmortem. The deceased was 156 cm in height and weighed 52 kg. The pericardial sac was filled with dark red clots (Fig. 1A). The ascending aorta had a 2.5 cm intimal tear at 4 cm above the aortic annulus (Fig. 1B). The aortic media was dissected, and the adventitia was perforated within the pericardial cavity. The heart weighed 458 g and had a white villous surface (Fig. 1C). Coronary arteries showed mild atherosclerosis.
The report of microscopic examination is interesting because they report seeing "elastic fibers" similar to what Richard Hirschman, a funeral home director and embalmer, has also reported seeing.
Microscopic examination revealed fibrously thick epicardium with inflammatory cell infiltration predominantly composed of macrophages and lymphocytes (Fig. 2A and 2B). Minimal necrosis of the outermost layer of the myocardium in the left lateral wall was also detected.

The pericardial membrane was thick with fibrin deposition and hypertrophic fibroblasts. Macrophages and lymphocytes were also detected in the membrane (Fig. 3).

The aortic root was dissected at the collagenous lesion; it showed inflammatory cell infiltration in the tunica media (Fig. 4A and 4B). Medial elastic fibers were shown to be disrupted in Elastica van Gieson stain (Fig. 4C). Immunohistochemical assay revealed macrophage and T- and B-cell infiltration in the aortic wall (Fig. 4D).
The researchers used "histopathological findings" which they claim "are often not used in the diagnosis owing to the difficulty of the sampling procedure" because "pericardial samples can only be obtained surgically."