NATO Preparing for World War by Martin Armstrong for Armstrong Economics
GNN Note – War and rumors of war are on the horizon and will, in our opinion, remain in place for the foreseeable future. We are on the brink of World War III breaking out with the disaster of the Nord Stream pipeline being attacked. If Russia concludes the U.S. had a hand in this act of terrorism we should all begin praying in earnest for our country, for our families and for our neighbors. We will be attacked, Putin has made that abundantly clear over the past several years. / END
I know for a fact that the US military is deploying some reservists to Romania to train European soldiers. The reservists have been told that the war will escalate, and as a soldier told me, "things are getting really bad over there." They will be training the Europeans to fight against Russians for at least six months. NATO is constructing a battlefield in Romania for this extensive training. The Cincu military training facility already exists but is undergoing a massive expansion.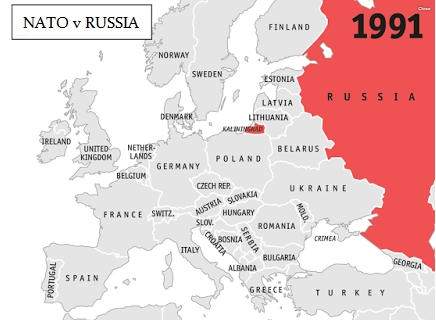 Support Our Site

Now is your chance to support Gospel News Network.
We love helping others and believe that's one of the reasons we are chosen as Ambassadors of the Kingdom, to serve God's children. We look to the Greatest Commandment as our Powering force.
This is precisely what Russia feared long before entering Ukraine. I reported that Russia knows it is fighting the West and not simply Ukraine. NATO has increased its presence around Eastern Europe this year and has no plans to de-escalate the situation. There are over 40,000 troops on the ground across Eastern Europe, and more are set to arrive. In fact, NATO will establish four additional "multinational battle groups" in Hungary, Romania, Slovakia, and Bulgaria.
Colonel Vincent Minguet, the commander of the NATO Combat Group in Romania, said the plan is for "the creation of a permanent, stronger battalion, with more heavy weapons, to prevent any aggression or any destabilization in Romania." Alarmingly, Minguet believes that training will last for four or five years. They are planning for a long-term ongoing battle fought among numerous nations, aka a world war.