China Ecommerce Giant Unveils Apps to Track "Green" Social Credit Scores to Monitor All Aspects of Your Life at World Economic Forum Comments by Brian Shilhavy, Editor, Health Impact News
China is currently implementing a medical police state in their largest cities, including Shanghai, many parts of Beijing, and other large cities.
News reports have stated that restrictions have eased in Shanghai, but people on the ground are reporting that not much has changed with measures that have kept residents of China's largest city locked down like prisoners since early April.
Shanghai "reopens" but the buses are all empty
Excerpts:
No, contrary to the headlines broadcast all around China and around the world, Shanghai has not reopened. Despite multiple promises, even residents whose compounds have been without cases for over 14 days remain for the most part stuck inside their gates. Most stores including supermarkets remain closed.

Shanghai, like Beijing and several other provinces, is back to doing daily PCR tests. An exception applies to people who already got infected and have recovered. The current policy seems to be that the latter should NOT participate in mass tests.

Four out of 20 subway lines and 273 bus lines have allegedly reopened, but seem to be all but empty. Private cars without special permits remain banned from the streets. Describing this as 'reopening' seems like a stretch.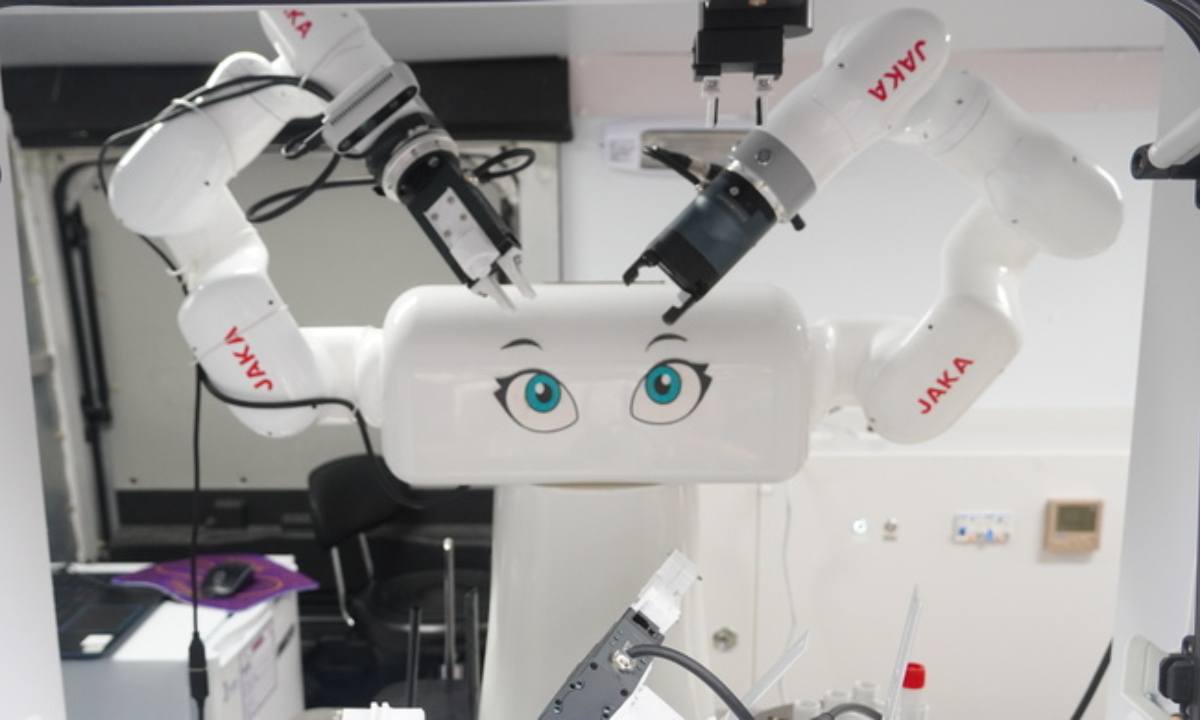 Robots have been reportedly deployed in Shanghai to conduct "nucleic acid sampling."
From Global Times:
Unmanned nucleic acid sampling robot debuts in Shanghai

An unmanned nucleic acid sampling robot had been developed in Shanghai, equipped on a portable sampling vehicle and can replace human medical workers to reduce the risk of infection, media reports claimed on Sunday.

The 2.0 version of portable sampling vehicle "Sairi" and the sampling robot were co-developed by Shanghai Artificial Intelligence Research Institute (SAIRI) along with Chinese car maker Chery Automobile Co and high-tech company JAKA Robotics, which is equipped with a visual detector to locate the participants' oral cavity and finish sampling within 30 seconds.

SAIRI said 80 of the previous version of "Sairi" equipped with driver and medical workers have been deployed in six districts of Shanghai so far. The production speed of "Sairi" 2.0 with unmanned sampling robot will be fully accelerated after local pandemic was bought under control. (Source.)
Residents of Shanghai have to take a PCR test every 48 hours to enter public transportation, offices, shopping malls, etc.