Shanghai Descends into Chaos as Taiwan Military Distributes Survival Handbook to Citizens in Preparation for China Invasion by Brian Shilhavy, Editor, Health Impact News
Reports coming out of Shanghai show riots now breaking out among desperate people fighting back against police forcing people into quarantine concentration camps, and horrible side effects from the Sinovac COVID-19 vaccines where people are reportedly dropping dead soon after the shots.
In nearby Taiwan, the military is taking unprecedented measures by distributing a 28-page public emergency handbook to prepare their citizens to handle an imminent Chinese invasion. (Source.)
Meanwhile, here in the U.S. the corporate media continues to focus on Ukraine, while many in the Alternative Media have been distracted for the past few days on "snake venom" that is allegedly infecting municipal water supplies.
Support Our Site

Now is your chance to support Gospel News Network.
We love helping others and believe that's one of the reasons we are chosen as Ambassadors of the Kingdom, to serve God's children. We look to the Greatest Commandment as our Powering force.
Many people have emailed me asking me to cover this story, but not only am I not going to cover that story, I am not even going to bother watching the videos because it is nothing more than a huge distraction right now, as everyone should be stocking up on food and preparing for what comes next in the implementation of the Great Reset and New World Order that is unfolding before our very eyes in China.
And if you think I am exaggerating, this was the headline earlier this week in a major German publication boasting 23 million readers and 417 million page views a month. Notice the point size of their headline and use of the word "Apokalypse."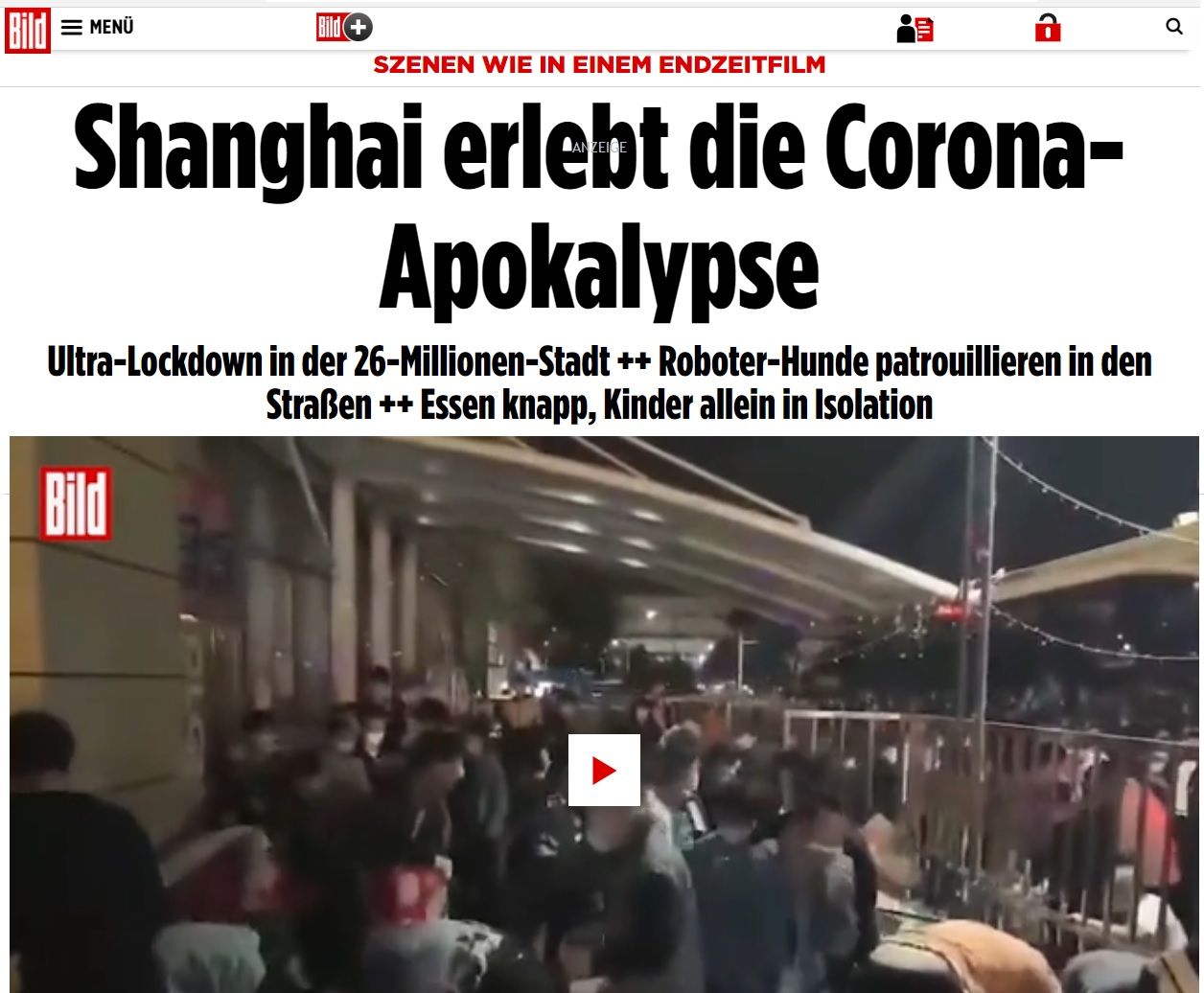 Shanghai is China's largest city and largest port, and what happens there affects the rest of the world, especially in regards to the collapsing supply chain.
Here is a video report that is from our Bitchute channel. It is also on our Odysee channel and Telegram channel.