Sarah Lawrence Sex Cult Prostitution Client List Accidentally Leaks, Includes Hedge Fund Manager, Judge, Other NYC Elites BY TYLER DURDEN for Zero Hedge
GNN Note – And I'm called all kinda-names for not trusting, not believing and not following these people that we are told are "leaders"!! Rrriiiggghhhttt. "leaders". / END
An ongoing trial of the Sarah Lawrence sex cult leader has just shone a blinding spotlight on a host of New York city elites who reportedly were "clients" of Claudia Drury, the student prostitute involved in the case.
Drury has been testifying against the alleged cult leader, Larry Ray during his ongoing trial. The information came to light after the Department of Justice accidentally published the list of 121 names, which was captured and then pored through by the Daily Mail.
Support Our Site

Now is your chance to support Gospel News Network.
We love helping others and believe that's one of the reasons we are chosen as Ambassadors of the Kingdom, to serve God's children. We look to the Greatest Commandment as our Powering force.
"A top executive at The Gap clothing firm and her husband was one of two married couples included. A former New York State Supreme Court judge is also named," the Daily Mail wrote on Tuesday. The list also included a painter with studios in the East Village and Manhattan, as well as a "famous" architect and "an investment executive who was also in pedophile Jeffrey Epstein's infamous little black book of contacts".
The Daily Mail continued that the list included "a hedge fund manager who has donated millions to charity and has his name on a museum building in New York, a Washington DC, lobbyist who has worked for a foreign resistance movement and an international diamond dealer."
An MTA executive and an executive at Amazon were also included.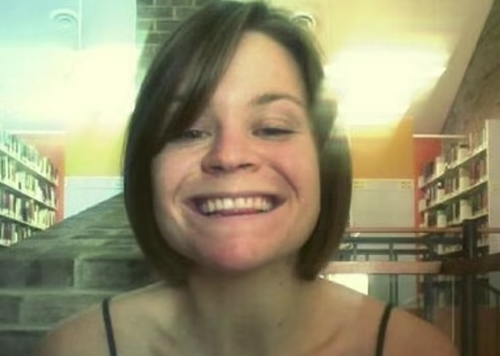 The list was said to be originally compiled by Drury and was in a "sealed" document that was accidentally posted online. The DOJ then reportedly "scrambled" to try and remove the information from the web.
Shortly thereafter, a spokesman for the Department of Justice wrote: "Per order of the Court, government exhibit #3217 (GX 3217) was admitted under seal, a spokesman for the Department of Justice wrote in an email soon after the document was taken offline. This file was inadvertently loaded to the U.S. v. Ray file share. Please do not reproduce, share, or use this exhibit in any way, if you have downloaded this file, please delete it."