LIVING IN A POTEMKIN WORLD by Jim Quinn for The Burning Platform
"Every record has been destroyed or falsified, every book rewritten, every picture has been repainted, every statue and street building has been renamed, every date has been altered. And the process is continuing day by day and minute by minute. History has stopped. Nothing exists except an endless present in which the Party is always right." ― George Orwell, 1984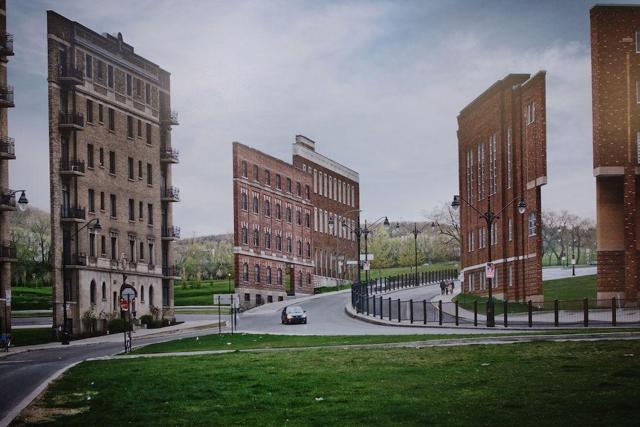 "Don't you see that the whole aim of Newspeak is to narrow the range of thought? In the end we shall make thoughtcrime literally impossible, because there will be no words in which to express it." ― George Orwell, 1984
Support Our Site

Now is your chance to support Gospel News Network.
We love helping others and believe that's one of the reasons we are chosen as Ambassadors of the Kingdom, to serve God's children. We look to the Greatest Commandment as our Powering force.
I never thought I would experience the dystopian "fictional" nightmare Orwell laid out in his 1949 novel. Seventy-two years later and his warning about a totalitarian society, where mass surveillance, repressive measures against dissenters, mind control through government indoctrination and propaganda designed to convince the masses lies are truth, fake is real and the narrative can be manipulated to achieve the desired outcome of those in power, have come to fruition.
Everything is fake. I don't believe anything I'm told by the government, the media, medical "experts", politicians, military leadership, bankers, corporate executives, religious leaders, financial professionals, and anyone selling themselves as an authority on any subject matter. We are truly living in times of mass deception, mass delusion, and mass willful ignorance.
The term Potemkin Village comes from stories of a phony movable village built by Grigory Potemkin in the late 1700's to impress his former lover, Catherine II, during her journey to Crimea in 1787. He supposedly erected fake villages along the banks of the Dnieper River, as her vessel sailed by, to impress her with the progress he was making on her behalf. After she passed, he would have the village disassembled and then reassembled further along downstream.
I guess this was an early version of fake news, though I am sure there were also plenty of falsities and propaganda in the newspapers of the time. But, in our current day, oppressors have taken lies, falsities, miss-truths, and propaganda to heights never conceived by Edward Bernays, George Orwell or Joseph Stalin.
Any semblance of a Constitutional Republic given to us by Franklin and his courageous fellow revolutionaries has dissipated, as decades of delusion, debt, decadence, and degeneracy have sapped any trace of revolutionary spirit, desire for freedom, love of liberty, or aspirations of self-reliance and self-responsibility among the masses. When you step back and observe how we got to this point in history, you realize it wasn't a mistake, but a plan by those who control the levers of power, with a goal of accumulating immense riches and total dominion over those they consider nothing more than disposable chess pieces in their game of building a new world order.
We are nothing more than parasites to these tyrannical power-hungry satanical fiends. They have proven they will use any means necessary to achieve their evil ends. The last two years have pulled back the curtain to reveal the oligarch globalist bloodsuckers who have been draining the lifeblood from our nation. The enemies have been exposed by their lies and misdeeds.
For most of the past century the ruling class has been able to implement their methodical pillaging operation utilizing Huxley's "soft" dystopian methods versus Orwell's "hard" dystopian techniques. Huxley, who at one time was Orwell's French teacher in high school, wrote a letter to Orwell shortly after the publication of 1984 where he put forth his vision of the future: