95-Year-Old WWII Vet Prompts More Than 250,000 to Pray: 'The Spiritual Awakening Has Begun!' By Andrea Morris for CBN via Faith Wire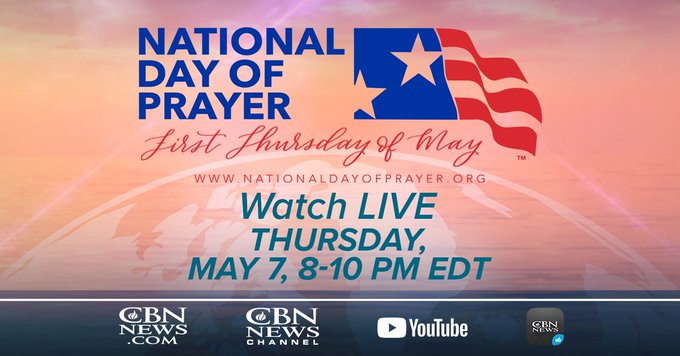 One North Carolina pastor, who has preached at revivals for more than 70 years, says God told him to pray for a spiritual awakening in America.
Rev. Fred Lunsford, a World War II veteran, became ill two years ago and asked God to end his suffering. The 95-year-old said God revealed His purpose and plan while he prayed.
Support Our Site

Now is your chance to support Gospel News Network.
We love helping others and believe that's one of the reasons we are chosen as Ambassadors of the Kingdom, to serve God's children. We look to the Greatest Commandment as our Powering force.
"Two years ago I thought I was going to die at the age of 93. I was very sick and asked the Lord to let me die," Lunsford said. "I wanted to go to heaven, but God said, 'Not yet!'"
He asked God, "Why are you leaving me here?" He said God answered him by saying He was "leaving him here to pray for a spiritual awakening!"
Since that day two years ago, Rev. Lunsford has not stopped praying for a spiritual awakening. In his personal prayer garden located in the mountains of Marble, NC, he has prayed for a spiritual revival.
"He (God) extended my years for a reason, and He wanted me to pray for spiritual awakening and to get as many people praying as I could," Lunsford said. "God spoke into my heart, and I yielded to it. It's not me; it's the Lord."
Rev. Greg Mathis, a pastor at Mud Creek Baptist Church in Hendersonville, North Carolina prayed with Lunsford this past January in the prayer garden.
"As we prayed that day, I felt God in a way that I hadn't experienced in a long time," Mathis said. "Heaven came down and the area in which we were praying could barely contain us. Rev. Lunsford closed our time by uttering these words, 'Thank you, Lord, the spiritual awakening has begun!' He said those words came from God.'"
Lunsford told Rev. Mathis that God urged him to invite more preachers to come and pray in the prayer garden.
"Let's get 100 preachers over here on this mountain praying for a spiritual awakening!" Lunsford said. "God will prompt their hearts if He wants them to come!"
Rev. Lunsford's original plan to have hundreds of pastors gather together and pray was hindered due to COVID-19, but God revealed another part of His plan.