Wall Street's Banks Could Profit by Millions on Coronavirus Deaths of Employees By Pam Martens and Russ Martens for Wall Street on Parade
If it sounds ghoulish, it's because it is ghoulish.
Some of the biggest banks on Wall Street have been intimidating their traders to come back to work despite an executive order from the Governor of New York State, Andrew Cuomo, ordering people to remain at home during the coronavirus outbreak unless they work for essential businesses like grocery stores, pharmacies and hospitals.
New York State, home to Wall Street, is now the epicenter of the coronavirus outbreak in the United States with 5,489 deaths as of today or 44 percent of all deaths from coronavirus in the entire United States.
Support Our Site

Now is your chance to support Gospel News Network.
We love helping others and believe that's one of the reasons we are chosen as Ambassadors of the Kingdom, to serve God's children. We look to the Greatest Commandment as our Powering force.
Now, it turns out, while Wall Street traders have taken on greater health risks of catching the coronavirus by traveling to work on mass transit and working in a potentially contaminated building, some of the biggest banks will collect a death benefit should the employees die from the virus.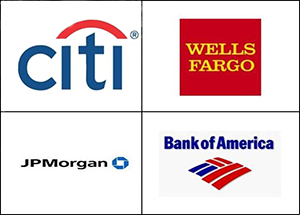 Wall Street banks own a form of life insurance called BOLI, short for Bank-Owned Life Insurance. The death benefit pays to the corporate owner of the policy, in this case the banks, not the employee or their family. Because it's a life insurance policy, it has a lot of nice perks for the banks' bottom line. The cash benefit of the policy builds up tax free while the policy is in force and the paid death benefit is free of federal income taxes. The bank is supposed to get the employee's permission before taking out the policy but there is little evidence that employees know what they're signing when a huge stack of papers is pushed in front of them on their hire date.
The amount of BOLI assets held by the banks is listed on Schedule RC-F on their Call Reports that are filed with federal regulators. As of December 31, 2019, four of the largest U.S. banks, JPMorgan Chase, Bank of America, Wells Fargo and Citigroup's Citibank held a combined $58.44 billion in BOLI assets. The breakdown was as follows: Bank of America $22.55 billion; Wells Fargo $19 billion; JPMorgan Chase $11.66 billion; and Citibank $5.23 billion.