Covid-19 Deaths In Italy On Track To Pass China As More Countries Close Borders; Confirmed US Cases Climb 50% from Zero Hedge
GNN Note – Italy is still running at approximately a 7%+ mortality rate – a far cry from the less than 1% for "just the flu". And this on top of a complete, country wide, shutdown for more than a week.
******
Following a barrage of easing measures by global central banks overnight, and more talk of German fiscal stimulus Thursday morning, stock futures have sunk back into the red as promising gains from overnight fizzled.
It seems the world is finally waking up to some disappointing realities: In many places around the US, and around the world, millions of people simply aren't heeding advisories – and, in some cases, emergency declarations – pertaining to avoiding.
In California, the backlash against Elon Musk and Tesla has intensified as the billionaire openly beckoned employees of his Fremont, Calif. factory back to work despite a 'shelter in place' order requiring everyone to stay home to avoid the virus. Now that testing is finally ramping up around the country, with New York State taking the lead with its aggressive drive-thru push, the total number of cases confirmed in the US climbed to 9,415 (according to Johns Hopkins data), an increase of roughly 50% overnight.
It's becoming increasingly clear that President Trump's decision to stop travel from China, although prescient, was clearly not enough to stop the virus's spread in the US. Officials squandered the entire month of February, and the Trump Administration is finally beginning to realize just how far it has fallen behind.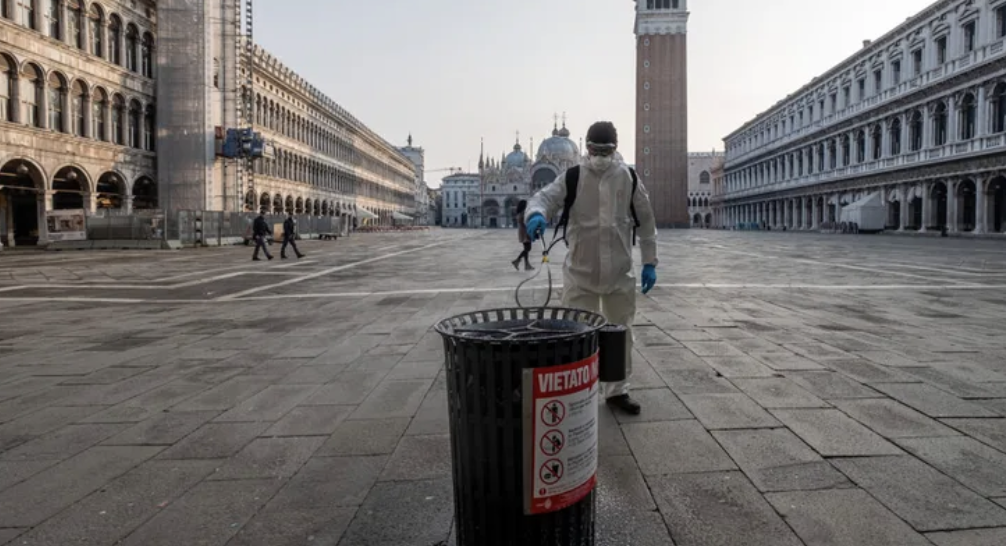 The biggest news overnight was out of Italy, which has been reporting record numbers of newly confirmed cases and deaths, as well as a surprising number of young and healthy people hospitalized in serious condition. Italian PM Giuseppe Conte said Thursday that the government would extend the nation-wide lockdown beyond April 3 because too many Italians are disregarding the orders. The extension comes as Italy faces an alarming milestone: On Thursday, Italy is very likely to officially overtake China as the country with the largest number of deaths from the virus. 475 people lost their lives on Wednesday, the largest daily jump yet, taking the total in Italy to 2978. Officially, China's death toll is 3,231, according to the WHO, though many suspect the real death toll is much, much higher.
As of Thursday morning in New York, Italy has recorded 35,713 cases, along with 2,978 deaths.
After pleading with Schengen Zone members to keep their borders open, the EU has closed its external borders to non-EU citizens as a growing number of countries close their borders. In the South Pacific, Australia and New Zealand, members of the British Commonwealth, have barred non-resident, non-citizens from entry. The closures will take effect on Friday, local time.
China again tightened its restrictions on foreign nationals traveling to the country by requiring airlines to "reduce" international flights.
In other news, Michel Barnier, the EU's chief Brexit negotiator, announced on twitter Thursday that he had tested positive.