Markets Implode, Coronavirus Cases In Europe & US Explode, As Outbreak Slows In South Korea: Live Updates from Zero Hedge
Update (0650ET): As case counts explode across Europe, it looks like Spain – conveniently, Europe's fourth-largest economy – will be next to cross the 1,000-confirmed-case threshold.
SPANISH CORONAVIRUS CASES JUMP TO 999: HEALTH MINISTRY
The health ministry has also just reported another 8 deaths, raising the total to 25.
* * *
Update (0620ET): As case totals climb above 1,000 in Europe's two largest economies – France and Germany – while one-fifth to one-quarter of the Italian economy (Europe's third-largest) goes offline, the finance ministers of France and Germany have reportedly been commiserating about their shared predicament this morning.
FRENCH FINANCE MINISTER LE MAIRE SAYS SPOKE WITH GERMAN COUNTERPART AT LENGTH ON MONDAY TO COORDINATE RESPONSE TO CORONAVIRUS OUTBREAK

"We're fucked"

"Yep, we're fucked"

— Hawky (@TheRealHawky) March 9, 2020
And that's pretty much all that needs to be said about that.
In other news, VP Pence will hold a briefing in the situation room at noon, followed by several other briefings throughout the day, culminating with a public press briefing at 5:30.
* * *
Since we checked in last on Sunday evening, hundreds of new cases have been confirmed in Europe and Asia, but the ambient level of global hysteria has seemingly escalated with the limit-down moves in seemingly every global market that isn't nailed down.
In the US, 537 cases have been identified since the first cases arrived in Washington State and California back in January, including the dozens of travel-related and 'community spread'-related cases, along with the ~50 evacuees, according to the Washington Post.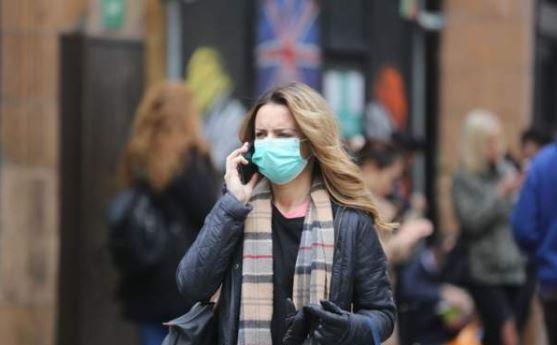 An emblematic sign of the hysteria in the US, Amtrak has suspended its non-stop service between New York and Washington – suspending travel along the so-called "Acela corridor" for power commuters who routinely travel back and forth between NY, Washington, Philly, Boston and all the places in between.