HUNDREDS OF ANGRY PARENTS IN THE ROCKLIN SCHOOL DISTRICT NEAR SACRAMENTO PULLED KIDS FROM CLASS TO PROTEST THE FORCED LGBTQ+P FOR PEDOPHILE CURRICULUM BACK IN MAY by Geoffrey Grider for Now The End Begins
GNN Note – First the homosexuals said they just wanted to be treated fair. Then the homosexual community said they wanted equal protection but not marriage. Then the homosexual community said they wanted to celebrate their lifestyle, false pride parade, but not recruit children. Then the homosexual community said they would not go after children ever. Well, so far everything the homosexual community has ever said has turned out to be a lie. hmmmm. Imagine that. Next on the agenda is not only pedophilia – I'm sorry, "age gap love" – then quickly followed by beastiality. Please don't look up that word to check the spelling, as this sickness is already spreading like the bubonic plague in Los Angeles and San Fransisco.
******
An LGBTQ-inclusive curriculum in the Rocklin School District, near Sacramento, is riling parents, resulting in 700 children being pulled from classes last Friday.
Perhaps you've figured it out by now that the LGBTQ+P for Pedophile Movement is not interested in "tolerance, acceptance and inclusion", no sir, not at all. What they want is dominance and control of the narrative, and they want all of us "bible bigots" to sit down, be quiet and allow the 'woke future' to arrive. So sorry, descendants of Sodom, but we have no intention of sitting down and being silent as you attempt to take over.
Support Our Site

Now is your chance to support Gospel News Network.
We love helping others and believe that's one of the reasons we are chosen as Ambassadors of the Kingdom, to serve God's children. We look to the Greatest Commandment as our Powering force.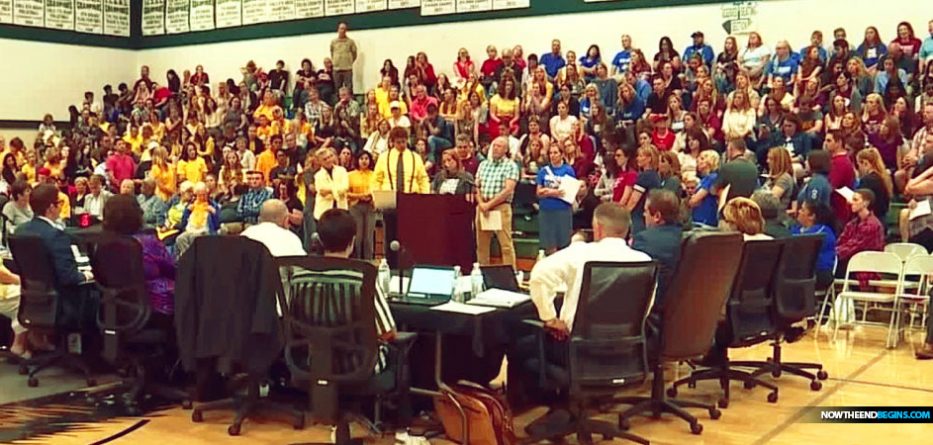 "And have no fellowship with the unfruitful works of darkness, but rather reprove them. For it is a shame even to speak of those things which are done of them in secret. But all things that are reproved are made manifest by the light: for whatsoever doth make manifest is light." Ephesians 5:11-13 (KJV)
What these amazing parents are doing in Sacramento needs to be replicated a thousand times over across our nation in each and every school where the 3% are attempting to force the LGBTQ+P for Pedophile agenda onto the 97% of the rest of us. Advocates for the agenda says that it's not about "sex education" but rather the "accomplishments of LGBTQ people". If you believe that, you're an idiot, it's about nothing but sex education indoctrination.
Hundreds of Parents Pull Kids From School to Protest LGBTQ Curriculum
FROM THE ADVOCATE: The issue is new lessons that include the accomplishments of LGBTQ Americans, reports Sacramento Fox affiliate KTXL. Many parents say they're not opposed to the inclusive lessons but to giving them to children at a young age — the curriculum would be rolled out in the second grade, where students are about 7 or 8. Some parents said the curriculum should begin in the fifth grade.