Texas Port of Entry Shut Down Over Threatened Migrant Rush by Breitbart Texas
Federal authorities shut down one of the international ports of entry in the border city of Del Rio, Texas, over the threat of a group of migrants trying to rush the border and enter the country by force.
The incident took place at the Ciudad Acuna-Del Rio Port of Entry when over 50 officers with U.S. Customs and Border Protection applied a series of security protocols to temporarily shut down vehicular traffic into Texas. According to the local radio station Rancherita Del Aire, CBP officers used heavy machinery to set up a series of concrete and metal barricades as well as barbed wire in an attempt to dissuade any migrants from rushing the border.
The concerns began on Monday evening after a series of social media messages began to spread the rumor that migrants waiting at the bridge for their turn to reach Texas and claim asylum would make a run for it, the local radio station reported.
Support Our Site

Now is your chance to support Gospel News Network.
We love helping others and believe that's one of the reasons we are chosen as Ambassadors of the Kingdom, to serve God's children. We look to the Greatest Commandment as our Powering force.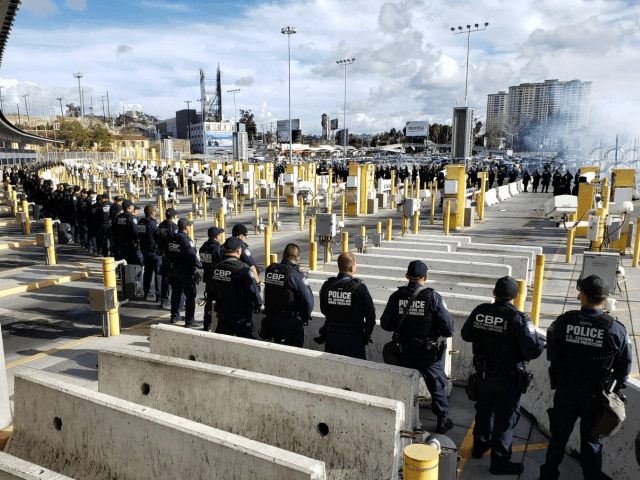 "CBP officers, assisted by Border Patrol agents and Texas Department of Public Safety troopers, temporarily reduced traffic at Del Rio International Bridge to one lane in either direction beginning at about 9:05 a.m. today following a demonstration in Ciudad Acuña, Mexico by more than 350 people in a park near the international bridge," a CBP official said in a written statement. "Full normal traffic flow in both directions resumed at approximately 12:16 p.m."