BIBLICAL ARCHAEOLOGISTS IN ISRAEL UNCOVER CITY GATE DATING TO THE TIME OF KING DAVID IN ANCIENT CITY OF BETHSAIDA IN THE GOLAN HEIGHTS by Geoffrey Grider for Now The End Begins
Although the area of the Golan Heights is not thought to be an Israelite kingdom, the archaeologists on the dig presume that Jerusalem and David's capital in Bethsaida were actually quite similar to one another. Seven kingdoms are believed to have ruled the ancient Land of Israel. However, according to Arav, the researchers know little about the archaeology of these capitals since they have been destroyed and rebuilt many times over.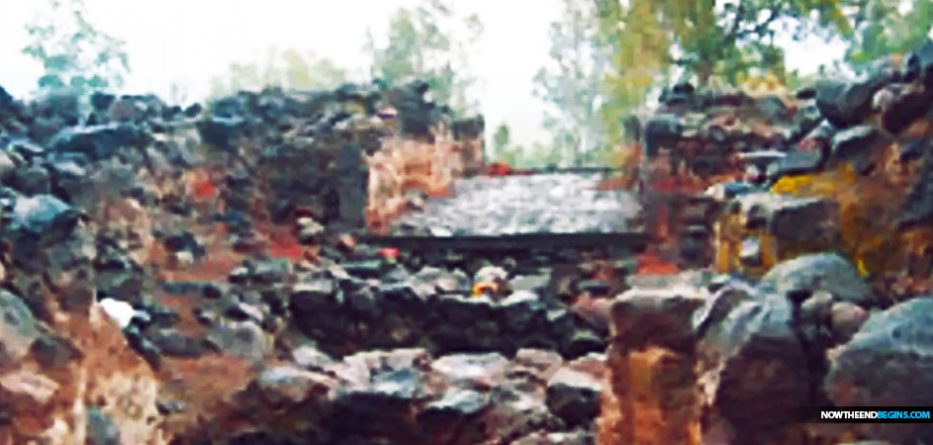 A city gate from the time of King David was discovered after 32 years of excavation in the ancient city of Bethsaida in the Golan Heights' Jordan Park, opening up a world of new of opinions and theories about the ancient landscape of the Land of Israel.
Support Our Site

Now is your chance to support Gospel News Network.
We love helping others and believe that's one of the reasons we are chosen as Ambassadors of the Kingdom, to serve God's children. We look to the Greatest Commandment as our Powering force.
The ruins of the New Testament city of Bethsaida is turning out to be a goldmine of amazing discoveries for biblical archaeologists because it has remained nearly completely untouched for almost 2,000 years. We told you last year about the discoveries in the lost city of Zer, and today's article is a follow-up-to that.
"And the apostles, when they were returned, told him all that they had done. And he took them, and went aside privately into a desert place belonging to the city called Bethsaida. And the people, when they knew it, followed him: and he received them, and spake unto them of the kingdom of God, and healed them that had need of healing." Luke 9:10,11 (KJV)
Do you realize that with all these new finds, that there has never once been anything that has contradicted or gone against what is laid out in the Bible? In fact, these incredible finds only add more light to the Bible passages that mention them. Compare that to the Book of Mormon, for example, that talks about dozens of people and places Joseph Smith said existed, and yet not one scrap of archaeological evidence has ever surfaced to support those claims. Hmm, I wonder why that is?  I thank God that He gave me a Book that is true and trustworthy.