Palm Sunday and the Gift of Disillusionment by JONATHAN MERRITT for Christianity Today
How the story of Jesus' triumphal entry—and my chronic pain diagnosis—helped me trade in false hopes for a truer picture of God.
The December sky was low and gray on the morning I woke up and could not feel my hands. I wrung out my arms, hoping the sensation would return. I shook them violently to no avail. Rushing to the bathroom, I held them under hot water. Then frigid water. Neither helped.
Within days, prickly tingles crept up my arm and spread to my shoulders. The numbness turned into pain that burned, ached, and stabbed. Even my fingernails throbbed. A neurologist performed tests using electrified needles inserted into my muscles and shock pads placed on the skin. Nothing appeared abnormal.
Support Our Site

Now is your chance to support Gospel News Network.
We love helping others and believe that's one of the reasons we are chosen as Ambassadors of the Kingdom, to serve God's children. We look to the Greatest Commandment as our Powering force.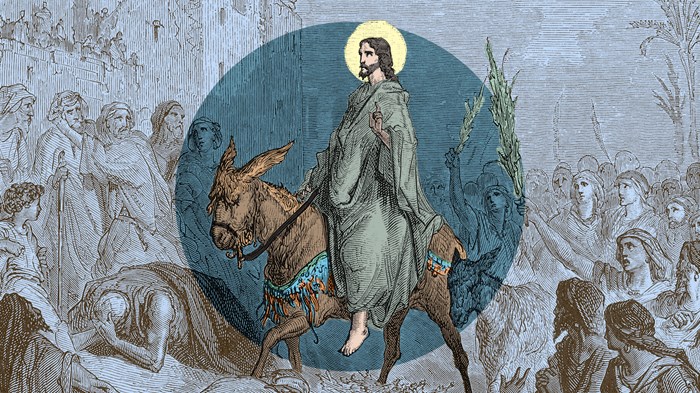 Next came a series of scans and a litany of tests for minor problems like vitamin deficiencies, major illnesses like Lupus, and life-threatening conditions like multiple myeloma. Each brought excruciating waiting and worry. I was, after all, a writer whose livelihood depended on having control of his hands. All returned negative.
My symptom list grew with each passing month. First came nerve twitches in my legs, arms, back, and face. Then a paradox of sapping fatigue and insomnia. Severe panic attacks struck without warning, and I broke out in excruciating shingles from the overwhelming stress. The slightest stressor—a large crowd or a long line, common in New York City, where I live—left me bedridden.
The revolving door of physicians left me without a diagnosis and drowning in an ocean of medications: anti-inflammatory drugs, muscle relaxants, nerve pills, pain killers, antiepileptic drugs, sleeping pills, and a healthy dose of Lexapro and Xanax to keep me from a full-on mental break. I grasped for anyone who would help, scheduling appointments with cardiologists and chiropractors, naturopaths and nutritionists, holistic doctors and Hasidic Jewish healers.