'When God becomes real:' Bethel pastor opens up after being hospitalized for nervous breakdown By Caleb Parke – Fox News
Bethel Music founder and worship pastor Brian Johnson described six months of going through the "hell" of severe panic and anxiety that hospitalized him after a nervous breakdown. But, as he told his kids when the ambulance arrived at their Redding, Calif. home: "This is when God becomes real."
Johnson, a father of four and husband to Jenn Johnson, who is also a lead worship pastor at Bethel Church, first shared about the dark side of his faith journey during a Sunday night service after his father, Pastor Bill Johson, asked him to do so. He recounted the painful journey in hopes that his story could help bring freedom to others.
It ended up getting hundreds of thousands of views on YouTube.
Support Our Site

Now is your chance to support Gospel News Network.
We love helping others and believe that's one of the reasons we are chosen as Ambassadors of the Kingdom, to serve God's children. We look to the Greatest Commandment as our Powering force.
"There's a major need. There's a lot of people that feel alone, that feel the anxiety and depression. Seeing all the responses and testimonies, I decided to write the book," Johnson told Fox News on why he penned "When God Becomes Real," which hits bookshelves Tuesday.
"He's been real my whole life, but there's just something that happens when God rescues you and you know that you know that God did it," he added. "That's why I wrote my story so that people can use that as an example in life, encouraging everyone to run after God."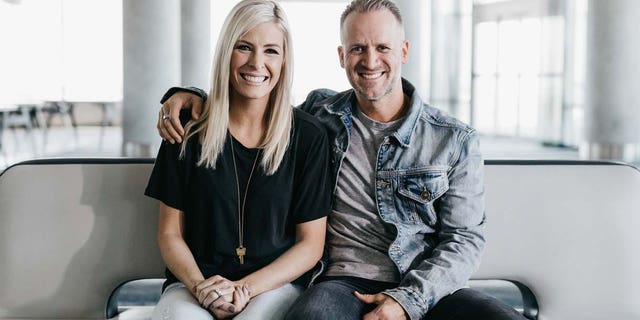 The worship leader — who enjoys hunting and spending time with his family when he's not at church or writing songs — found himself in one of the darkest times of his life in the middle of July 2015. He had lost control.
"When I think of hell, that's what I think of," Johnson said. "Just an out of body…you're out of control…I got so desperate, so broken really, and it was really a gift because God was my only option."